Spinnaker met up with Winston Azzopardi, whose name and reputation are synonymous with the film industry. Actively involved in film productions since the shooting of Midnight Express in 1977, Azzopardi went on to set up the Malta Film Commission, become Malta's first film commissioner a post which he relinquished to set up Latina Pictures.  Azzopardi's latest production saw him work with his son, Joe, on the short feature film 'The Boat' [initially billed as Head]. The short feature film revolves around a solo sailor [Joe Azzopardi] who is crossing the Mediterranean Sea from Sicily to Malta to deliver a boat to a mysterious client.  Along his journey he is locked inside the head of the sailboat and is not sure if it is accidental or something sinister is happening on board.
In a recent interview you said that the basis of this film's story line stemmed from your passion for sailing, is it something that you regularly enjoy? Did you ever take part in sailing races?
Passion for sailing never leaves you.  Time is the only obstacle or rather finding it to get on the water.  Sadly I don't take part in racing anymore, I used to . My last participation in the Rolex Middle Sea Race was in 2004 where I raced on board Innovation. Amongst the crew was award winning, world renowned journalist Marie Colvin who was killed in Syria in 2012.
[editor's note:  Marie Colvin (January 12, 1956 – February 22, 2012) was an American journalist who worked for the British newspaper The Sunday Times from 1985 until her death whilst covering the siege of Homs in Syria. She took part in the Rolex Middle Sea Race twice – 2004 and 2007 on board NISIDA in what was hailed as one of the toughest races in the history of the Middle Sea Race]
How did the plot eventually develop to produce The Boat?
We tend to  cross the channel quite frequently when I'm not working.  Many times I thought of what would happen if one had to get locked inside the head especially when the boat is on autopilot. That was the premise of our story.
What were the major challenges of shooting such a film?
Any filmmaker will tell you that filming out at sea is a nightmare hence why we have the world famous water tanks in Malta.  Luckily for us this is second nature. We prepped well for this film and did a lot of camera tests out at sea and rehearsed all the major scenes beforehand.  We also took the crew out at sea a few times to get them orientated with the confines of the boat and general sea conditions.   We shot the film last January as I didn't want a harsh sunlight to set the mood for what was to come. Some scenes were also shot at Creek Marina in the boat's permanent berth.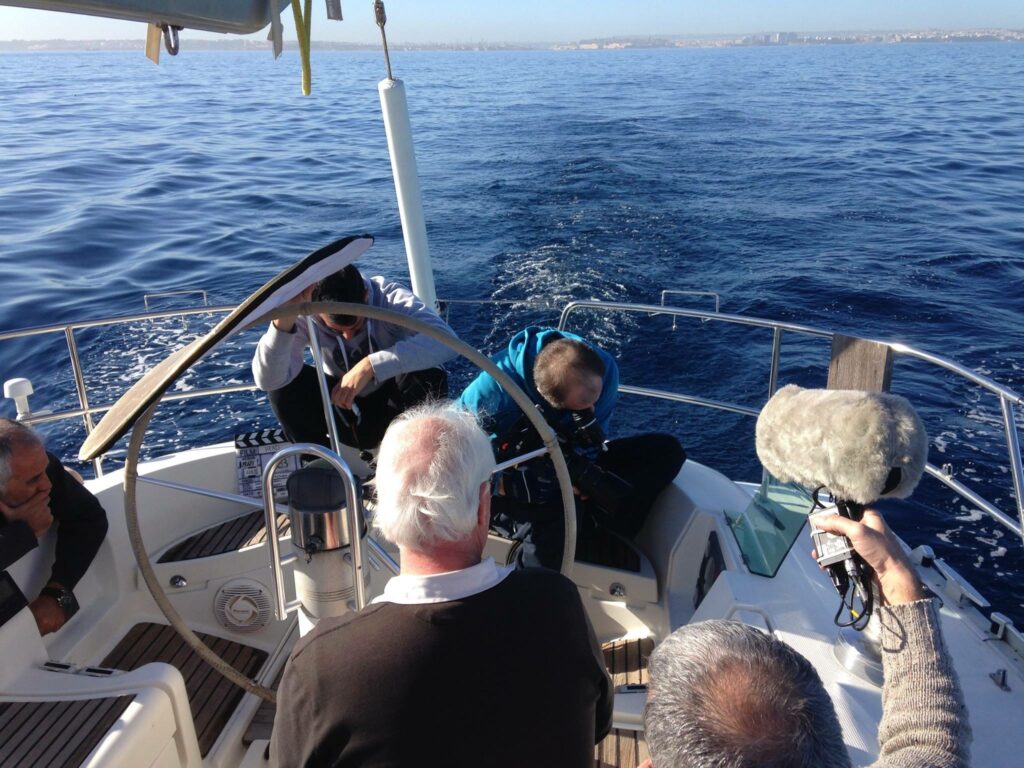 The Film has won a number of accolades – Best Director and Actor Award – Best Actors' Festival (SF), Best Short Film at Rome International Film Festival, are there any plans for the film to be locally screened so that Maltese cinema goers can view the film?  
There are no plans to show the film anytime soon as some festivals preclude you to show the film theatrically, however we plan on bringing it to local screen sometime in 2017.
[editor's note: The Boat eventually premiered in Malta in February 2019]
Familiarity breeds contempt, or so the saying goes – was directing your son an easy or challenging task? 
There were times were I felt like throwing him overboard and get him to swim back to shore. Joking apart, it was a difficult part to play and very stressful.  The film has two central characters, the sailor and the boat so basically it was just Joe all along.  We rehearsed well and also agreed how many takes we will do on some of the scenes. This is unconventional in filming terms but I wanted him to gauge his energy levels being we were so close to his face.  The head of the Beneteau 45F5 is less than a meter square, we had a 6ft 2inch Camera man and Joe, so inside they were practically on top of each other.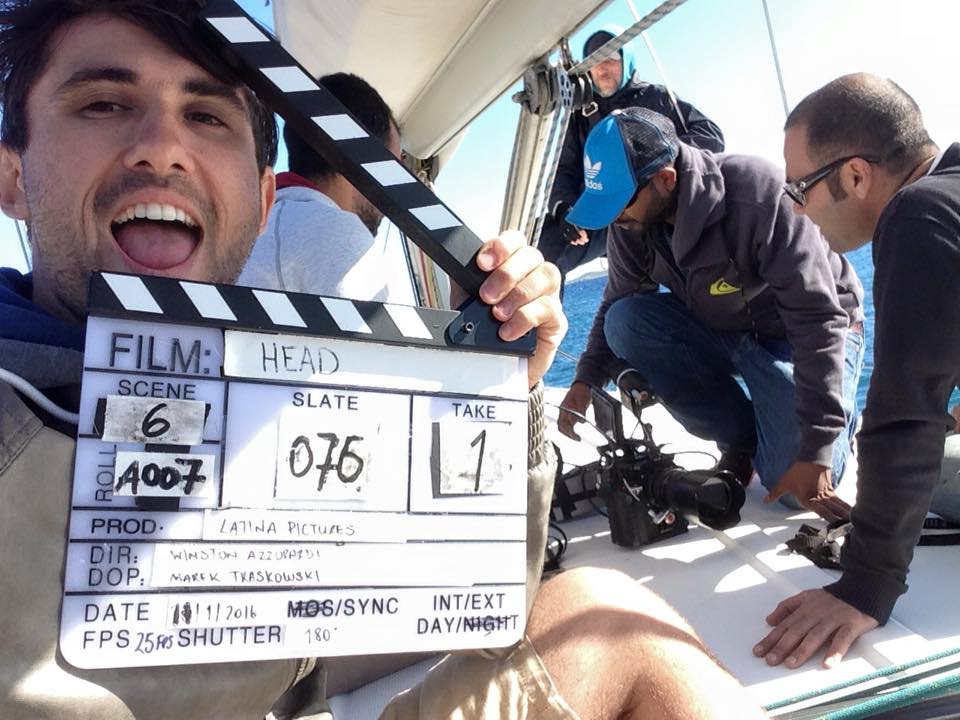 Whilst the film industry in Malta has been given a degree of importance, do you think that more could be done or has the industry reached a saturation point?
The film industry in Malta has even been born yet its still in its incubation phase. We have a great service industry but that's different. Local content needs to be nurtured with proper training in all areas and the necessary funding in place.
The team at Latina Pictures has been involved in some of  Clash of the Titans; Shout at the Devil; Sinbad; Popeye;  U-571; Troy; Munich;  Da-Vinci Code, World War Z, 13 hours – any future plans you would like to share?
You forgot to mention Assassins Creed. We are also in prep on Murder on the Orient Express which is being directed by Sir Kenneth Branagh who will also play Poirot where Malta will double for Jerusalem and Istanbul.
With such a busy schedule, it would be safe to assume that you would not have much time for sailing…is this the case? Could we entice you to start getting involved in sailing again?
Like they say, see you on the water – hopefully soon!
This article was published in the 2016 Winter Edition of Spinnaker.  The film premiered in Malta in February 2019. The film is now available on Amazon Prime.