Rich in history, committed to yachting
Experience the passion for yachting and social camaraderie at the Royal Malta Yacht Club, situated in the heart of the Mediterranean island of Malta. 
Welcome to the Royal Malta Yacht Club, a prestigious institution with a rich history in the world of sailing. Our Club is a hub of activity and a meeting place for enthusiasts who appreciate and enjoy the sport.
Get ready to sail into the New Year at the Royal Malta Yacht Club's New Year's Eve party!
Join us for a night of celebration, at the Marina Bay,  featuring the renowned live band, Red Electric, who brought the house down during last year's celebration.  They are ready to rock another night like no other! The Club's New Year's Eve Party will consist of an Open Bar, available from 2030hrs – 00030hrs,  scrumptious food served all evening and after party nibbles for those partygoers who want to keep the energy high. The Royal Malta Yacht Club crew promise they will be setting the stage for an unforgettable evening, promising a great vibe and an atmosphere filled with joy and excitement.
Tickets, at €95, are on sale online and also from the RMYC from the week starting 27th November.
Save the date, and get ready to welcome 2024 in style at the Royal Malta Yacht Club!

Feel the thrill of the wind in your sails and the adrenaline of competition in our upcoming sailing races. Get your crews organised and block your calendars.

The highly anticipated annual Spirit of Yachting feature on the Rolex Middle Sea Race, Relentless determination of crews produces thrilling finish!


Nestled along the picturesque waterfront, the Club's restaurant is a culinary haven that perfectly combines exquisite cuisine with breathtaking views. As you step inside, you're greeted by an elegant and inviting atmosphere, adorned with nautical accents and a warm ambiance. Our talented Chef Oliver crafts a diverse menu that caters to every palate, showcasing the freshest local ingredients.
Indulge in a delectable seafood feast or savoir mouthwatering dishes. Whether you're enjoying a breakfast to kick start the day,  a leisurely lunch, a romantic dinner, or a celebratory gathering, our yacht club restaurant offers an unforgettable dining experience that leaves you with delightful memories and a longing to return.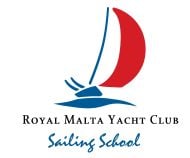 Learn to sail by the best
At the RMYC Sailing School, we love sailing and are dedicated to providing high-quality sailing education to students of all ages and skill levels. 
Our focus is on delivering excellent sailing instruction while prioritising safety at all times.  Together with SailCoach, the RMYC Sailing School has earned a well-deserved reputation as a premier sailing institution that has also attracted Olympic-level sailors from around the globe.  
From introductory courses catering for beginners to advanced programmes for seasoned sailors seeking to refine their skills, our curriculum is thoughtfully designed to cater to diverse interests and aspirations.