The Making of an Adrenaline Junkie
Larger than Life, Royal Malta Yacht Club member Jamie Sammut is a pure adrenaline junkie, with an adventurous temperament that has been fuelled since a very young age.  Whilst most of us know him to race his Solaris Unica in a number of local and international offshore races, his love for adventure has not been limited to sailing. SPINNAKER gets to know more. 
Jamie Sammut is a thrill seeker.  There is no doubting his passion for sports and challenging races – the Rolex Middle Sea Race double handed participation gives a bit of an indication of his passion for tough challenges, and some hair raising moments, which included opening a parachute on rollerblades and jumping off a bike at 100 miles per hour.  
Contrary to what some people might think, sailing was not the first sport that gave thrill seeking Jamie his first taste of an adrenaline rush!  At age six, Jamie started practising cycling on his BMX – to the uninitiated a BMX bike is an off-road sport bicycle used for racing and stunt riding.  Competing at BMX events consists of a super fast race, lasting 25 to 40 seconds.  Races take place on a motocross modeled track of 900 to 1,100 feet in length with riders reaching speeds of 15 mph to 35 mph, – this of course depends on the conditions of the individual track and the skill levels of the riders. But you get the picture!   
His interest in the sport saw him take the sport very seriously, with participation in competitions abroad.  By thirteen years of age, Jamie had won several local championships. As he progressed into the adults class by age 16, he had performed several feats – one being a  long jump jam which saw Jamie jump over eighteen bicycles without the use and help of a ramp – that is equivalent to approximately 20 children lying next to each other.  
In addition to his BMX activities, eight year old Jamie started sailing. Initially sailing Mirror 10s at the Birzebbugia Sailing Club. In 1985, as a member of the now defunct Toly Sailing Club, Jamie competed in a sailing race which saw young members of the Club sailing from Malta to Pozzallo on the 10 feet Mirror dinghies.  Jamie finished fourth from a fleet of fourteen boats.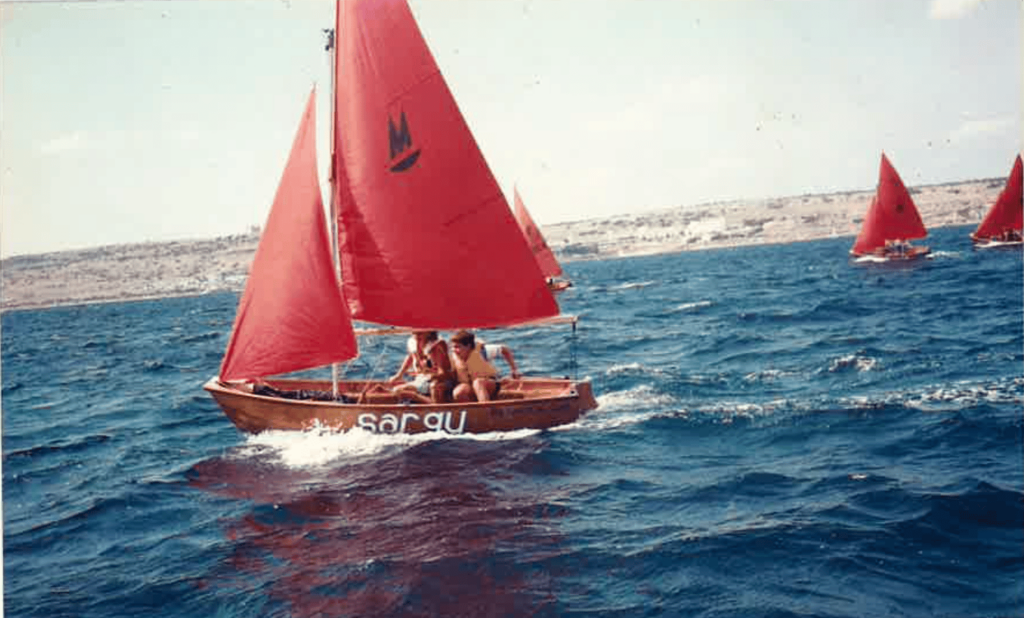 Although the sailing bug had been caught,  the thrill of BMX seemed to be more of a pull for Jamie, meaning this his attention was diverted to BMX, putting sailing a bit on the back burner.   
 As soon as he could get his license Jamie graduated to motorbike. This sport won hands down when asked what was his favourite sport. Of course with it came a number of falls, but nothing really shook  Jamie's confidence; he was always on the lookout to develop new stunts and records! In 1998, Jamie registered one of the fastest wheelies in the world – a wheelie is also a common motorcycle stunt, where the throttle and rear brakes are used to control the wheelie, whilst the rider uses body weight and the steering to control the direction of the spinning front wheel.  At a registered speed of 168 miles an hour, in the quarter mile track in Ħal-Far, Jamie once again put his name down in the record books. From 1997 until 2000 Jamie competed regularly on his Honda sponsored Fireblade – this led to enduro racing, with over 70 races on extended cross-country, off-road courses, most of which were in Pergusa, Sicily.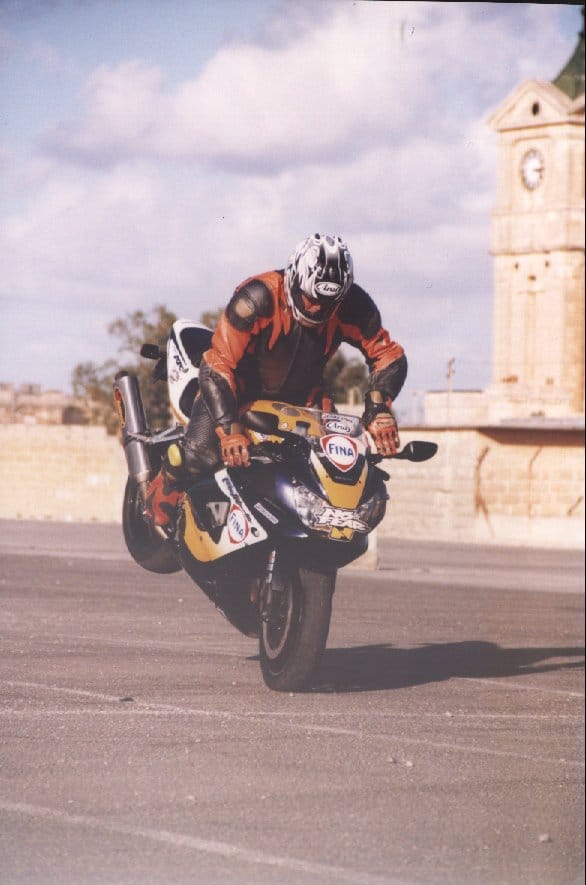 In 1998,  Jamie managed to secure a sponsorship by motorcycle manufacturer Honda resulting him in travelling to the Isle of Man. Following 36 hours of non-stop driving – enough for anyone wanting to go straight to bed for a good sleep, Jamie instead headed straight to the track where he undertook a number of practice runs.  
The Isle of Man TT is the ultimate 'must see it' event for motorsport fans across the globe. Every May and June, the Isle of Man, turns into motorcycle nirvana as the world's greatest road racers gather to test themselves against the incredible 'Mountain Course' – a 37.73 mile beast of a course, carved out of the island's public roads.  Jamie admits that this was a crazy thing to do, as those runs are very fast, "miss a corner and you end up in someone's sitting room".   
 Jamie's vast portfolio of sports included him dabbling in hill climbs, racing in a single seater car chassis, specifically modified for such races, in an attempt to complete an uphill course against the clock.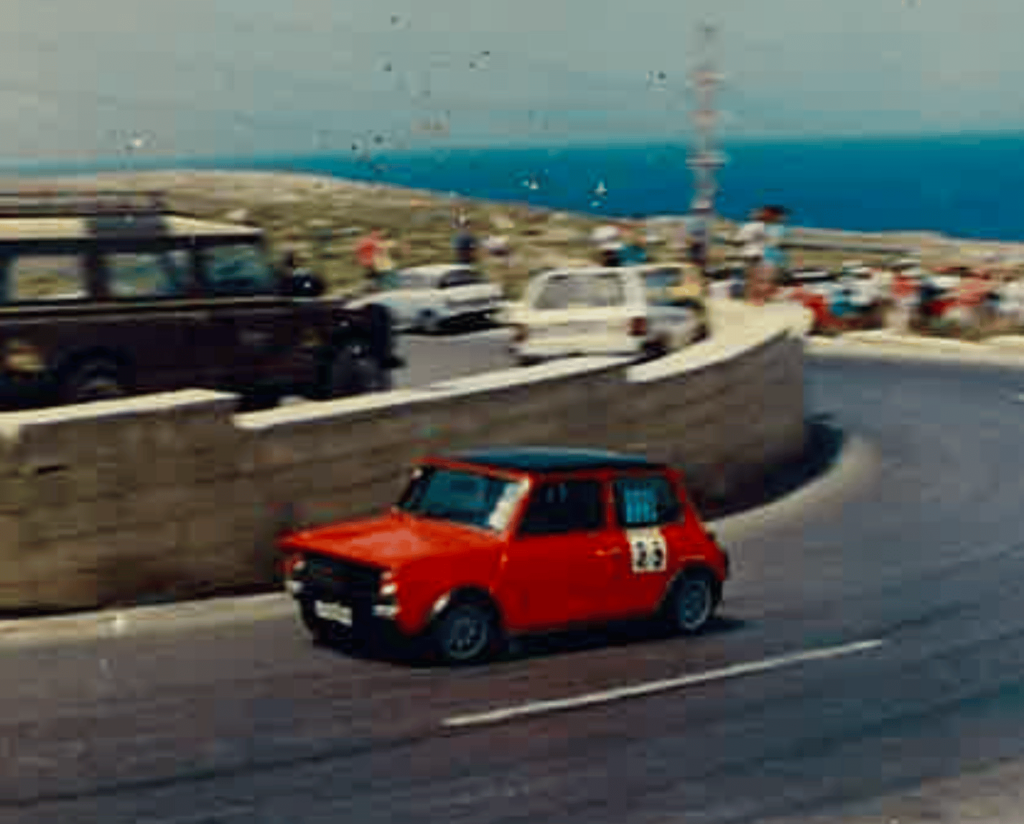 Since this race typically lasts around forty seconds, Jamie's career was short lived preferring to go to Racalmuto race track in Sicily where he would spend racing for half an hour rather than a few seconds.  
 In 2001 Jamie turned his attention to sailing once again and undertook his first Middle Sea Race, on board Tony Camilleri's Blue Diamond – this, admits Jamie, opened a Pandora's Box as he really never looked back.  To date, Jamie has undertaking fifteen editions of this 606 nautical mile race.  His first boat was bought in 2002 – a Carter 33, Argo.  Throughout the years of competition he was fortunate to have competed on several good boats including Strait Dealer, Jaru and Horatio. The last seven races were undertaken with his own boat Unica.  Whilst each race has a story to tell, the most fulfilling edition was undoubtedly in 2016 when he won the double handed category with his long time buddy John Cachia. Apart from the natural high achieved with their victory, Jamie looks back at the challenging conditions, particularly the long sleepless nights,  experienced in that race. Had they not won their category, he would still look at that race as being the most satisfying in his Middle Sea Race career so far.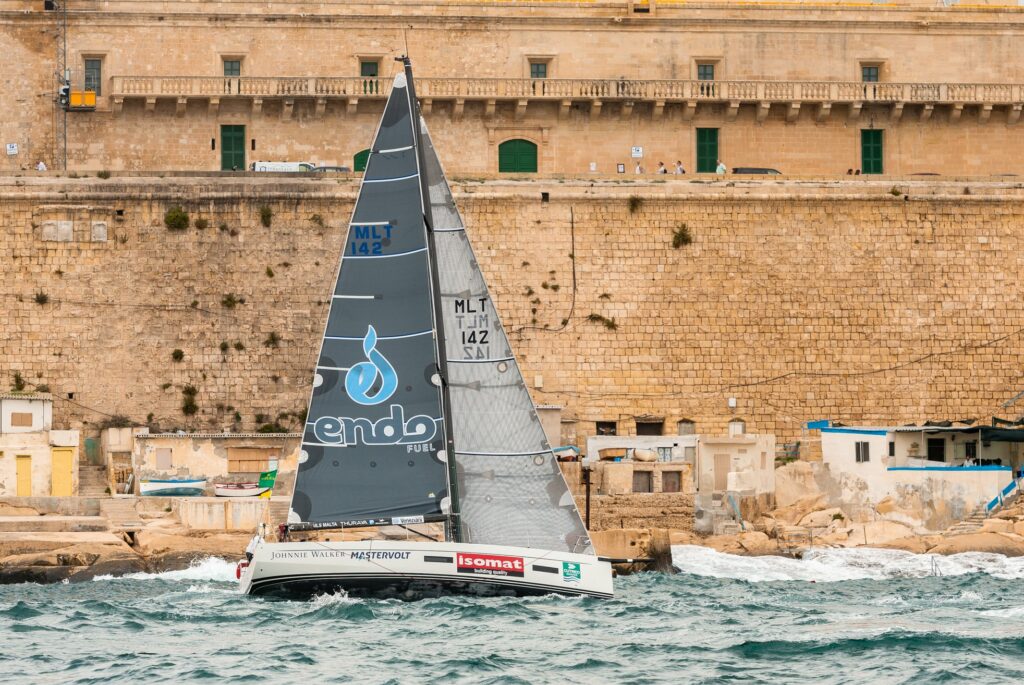 At age forty three, there seems to be no stopping Jamie, and his penchant for doing adventurous activities still remains.  Although he has stopped racing bikes, you will still find Jamie offroading on his mountain bike ever so often, but nowadays his focus is sailing.  Whilst practicing the sport he enjoys, it also gives him the opportunity to spend time with the family, when they enjoy summers together sailing in the Mediterranean.  
 A father himself, he appreciates his very understanding parents, who supported him along the way.  As they saying goes – The apple does not fall far from the tree and the thrill seeking and competitive gene is firmly embedded in his two young girls – eleven year old Jordan and eight year old Jodi. Jordan takes his competitive streak and will take on any challenge and is not one to easily back down, whilst Jodie, who seems to be following in her fathers' footsteps, is fearless.  This, he explains with a sense of fatherly pride. As a doting father, who has experienced his fair share of hair-raising moments he worries. Yet, he will curb their enthusiasm to pursue adrenaline inducing activities as he perfectly understands where this is coming from.   
 "There's nothing inherently wrong with being a risk-taker, especially if you are reasonably cautious. As long as basic safety precautions are taken – such listening to an instructor, wearing protective gear and knowing your limits well, then it can provide an essential tool for building character and developing persistence". – Jamie Sammut 
 Whilst his life story has built the capability for epic retelling,  Jamie's word of advice? Do not try this at home!