Miame Too establishes new race course record
Saturday's fully crewed figure of eight race fleet were in for a thrilling ride, when weather conditions added layers of excitement, exhilaration and challenges to the crews who displayed skill and determination.
The fleet left Marsamxett harbour to head south accompanied by a south westerly wind which was building from 17 to 30 knots, persisting throughout most of the course. Coupled with these conditions the fleet had to contend with waves as high as two metres when reaching Marsascala.
Racing out first of the harbour were Carlo Landwehr's Miame Too, closely followed by Jonathan Gambin's Ton Ton Laferla Insurance – fresh from a very consistent winning streak during the Club's Twilight Series. Matthew Gabriele's Vivace attempted a close exit but venturing closer to the Valletta breakwater saw him chase Ton Ton in an attempt to narrow the gap between the first two boats.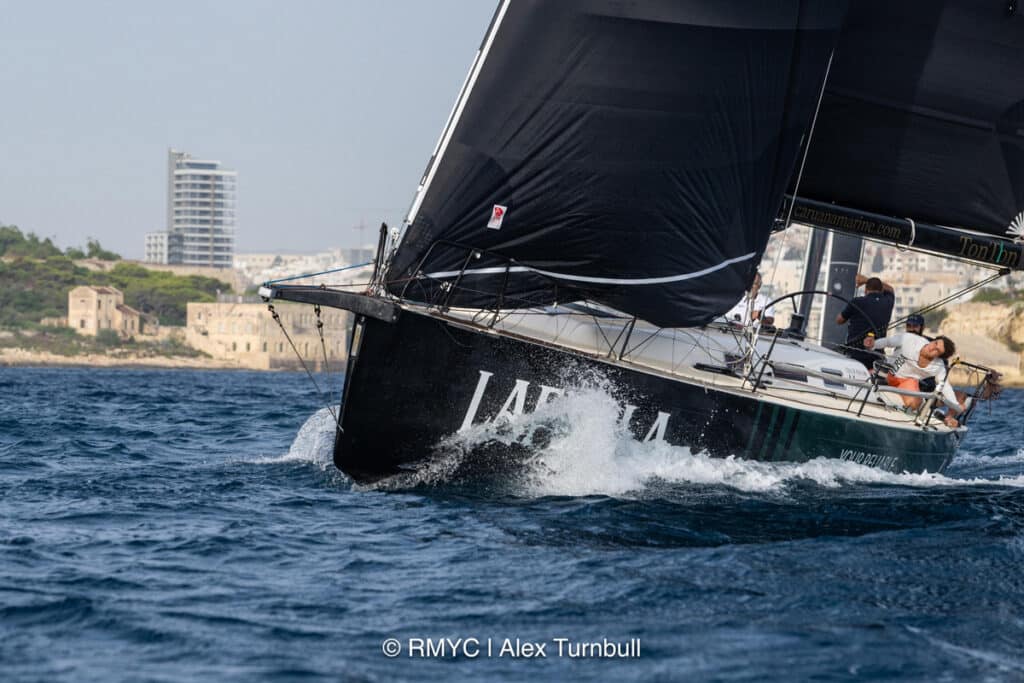 Meanwhile Miame Too took the lead, and as they ventured close to Cirkewwa the wind started dying down and shifting to a constant westerly until reaching San Dimitri Point in Gozo.
Although the winds were shifting and a north westerly was hitting the fleet, large waves – the effect of the earlier south westerly wind – were hitting the fleet. With the wind picking up to approximately 30 knots, it was a thrilling ride for the fleet.
The thrill was not without damages, especially for Ton Ton Laferla, who's bowsprit broke in half close to Xlendi. Indomitable as ever, rather than retiring the crew cleared up the damage and kept on going.
First to cross the finish line was Miame Too, registering an elapsed time of 8 hours 3 minutes and 48 seconds. This time meant that it beat the race record which was previously established by Artie III in 2022, by 1 hour 27 minutes.
Following time correction, it was Jonathan Gambin's Ton Ton Laferla who won the race, followed by Matthew Gabriele's Vivace and Miame Too. Interestingly the first three boats to finish and to place on the podium after corrected time all beat last year's record.
A Prize Giving evening will take place at the Royal Malta Yacht Club on the 4th October.