The Yachting Malta EurILCA Masters regatta came to an end early on Sunday afternoon when the ILCA 6 and ILCA 7 fleets raced two and three races respectively, making a total of five races for each Class over the two days.
With a North East going straight into Marsamxett Harbour, conditions overall were markedly better than those experienced on Friday, though temperatures were colder today. Being inside the harbour, the swell was moderate and the wind was relatively stable, gusting around 16 to 19 knots for the duration of the first set of races.
Racing started with the ILCA 7 Class which managed three races, making up for the missed race on Friday afternoon. The Class raced two laps of a windward/leeward course, finishing in under 25 minutes. Italian Grand Master Roberto Bini retained top billing to win the overall regatta with just one point over second-placed Giuseppe Cavalli, also representing the Grand Master Division.
The ILCA 6 Class followed immediately after, racing on a slightly different course with three laps for each race. As the wind increased to approximately 24 knots, and a heavy downpour hit the fleet,  the Race Committee, led by Race Officer Peter Dimech, decided to call it a day after two races. Swedish Grand Master Ulf Myrin retained his first place, three points ahead of Sean Craig (IRL) and Great Grand Master Walt Spevak (USA).
"The weather conditions were far more challenging than expected, particularly for this time of year, however, all in all it was a successful event and we are pleased to receive such positive feedback from the international participants" commented John Huber, Chairman Yachting Malta, at the Prize Giving Evening, hosted by Yachting Malta at the Royal Malta Yacht Club.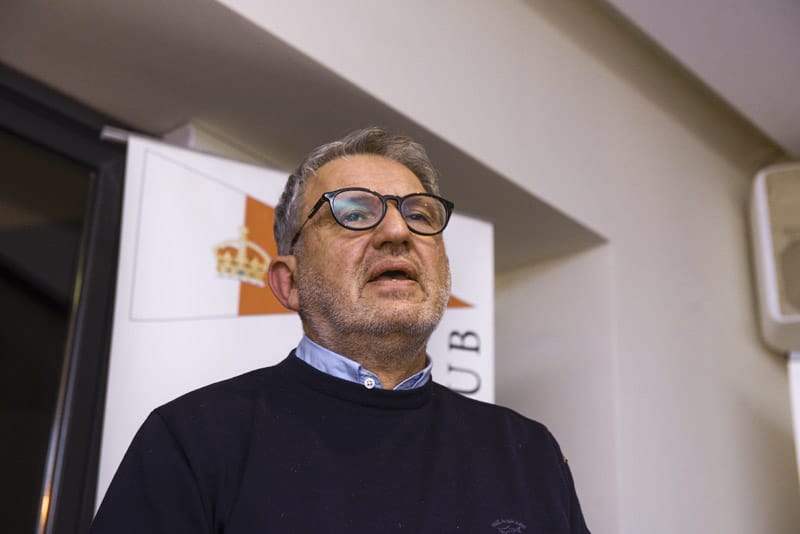 Hosts of the event, Royal Malta Yacht Club expressed their gratitude towards the SailCoach crew and to the volunteers who contributed towards Race Management Duties, particularly Peter Dimech, Sandra Agius Darmanin, Martin Azzopardi, Nicholas Bezy, Michelle Caruana, Adrian Gauci Borda, Wolfgang Scheifinger and Michael Mifsud for Race Committee Boat.
Results of the 2022 EurILCA Masters Series hosted in Malta can be found via the below link:-
https://yachtingmalta.org/event/2022-yachting-malta-euro-masters/