Dear Members, 
Following an absence of a number of years and due to popular demand, the Club has decided to revive the highly popular Ramla Bay Resort Regatta.
The Regatta is scheduled to take place between the 28th and 30th August and will include a full schedule of sailing and fun activities.
Our intention is to organise a passage race for Keelboats on Friday from the RMYC to the Resort, with Round the Cans racing on Saturday all day as well as Sunday morning.  The SB20 fleet is also expected to join.  On Saturday and Sunday, the Club will be hosting an MSF Ranking Regatta for Dinghies and Windsurfers.
The Ramla Bay Resort have also come up with a great offer on rooms so that all the family can join in and have a great weekend at the resort.   A Mouthwatering BBQ, specifically prepared for us will take place on Saturday evening. All you need to do is let us know if you are joining. Tickets cost only €20 per person for adults, Children (4 – 12 years) €10, Children 0 – 3 years free of charge. Tickets are to be paid for at the Resort Reception.
Accommodation & Room Rates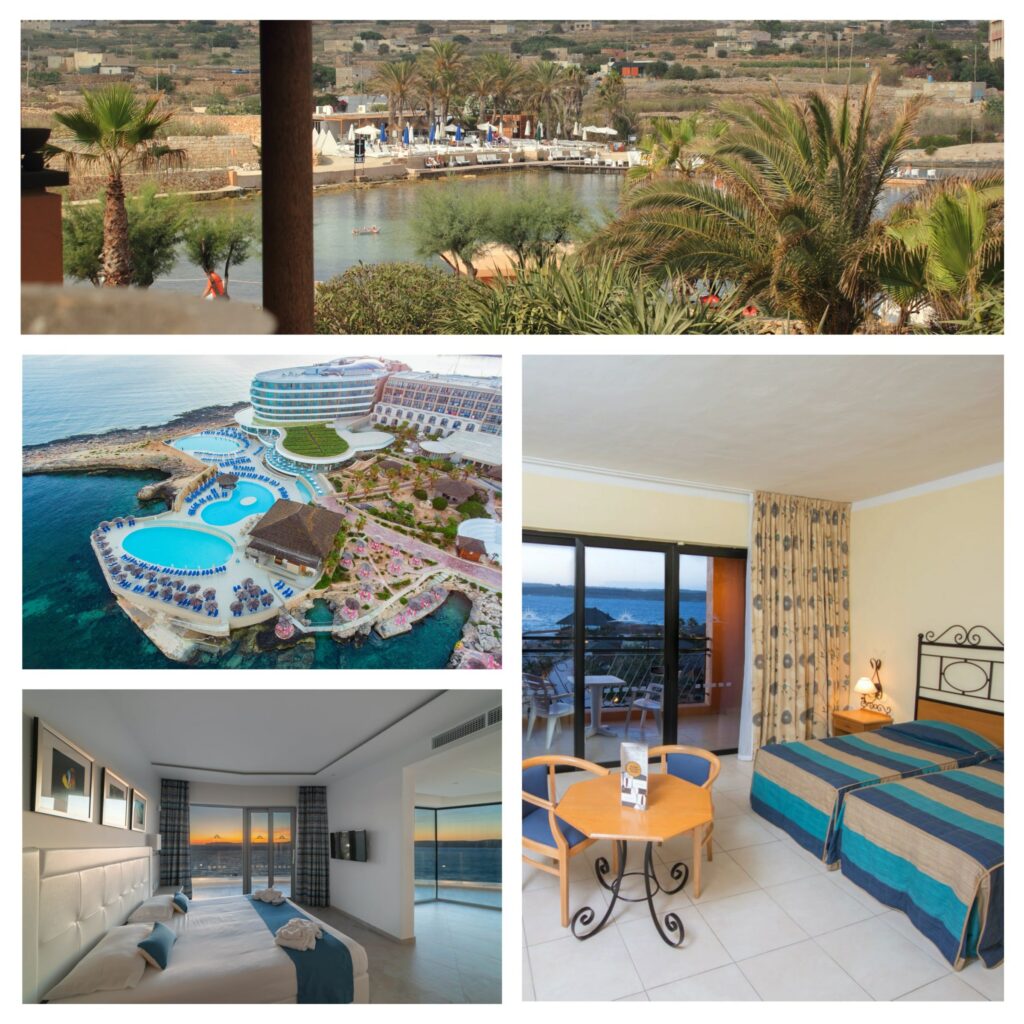 Per person per night in twin room:
Country view                    € 50.00
Sea view room                  € 55.00
Deluxe sea view room      € 65.00
Suite                                   € 75.00
Panoramic Suite               € 80.00
Supplements:
One night stay supplement – € 5
                       Single Supplement (per room, per night, standard room) –  € 20
                                                                                                                         Single Supplement (per room, per night, Deluxe Rooms and Suite) –  € 50
Third adult sharing                         25% discount
Children 4 – 12 years                        50% discount
Infant 0 – 3 years                             Free
Booking can be made by contacting the Resort directly on salesdepartment@ramlabayresort.com clearly indicating that you are part of the Ramla RMYC Weekend group.
"Whenever sailors gather to reminisce about past event, it is always the Ramla Bay Resort Weekend that comes up in their conversations. There are many fond memories of that weekend, that it seemed a pity not to revive such an event. We are very much looking forward to creating new memories once again" Georges Bonello DuPuis – Rear Commodore Special Events and PR
Tentative Social Programme
Chillaxing by the Pool – All day Saturday and Sunday
Whilst racing is taking place, members and guests are invited by the pool on Saturday and Sunday to sample some culinary delights and enjoy a good chat by the pool watching racing.
HOLY MASS – Saturday Evening – 7pm
Father Gorg will be celebrating Holy Mass 
BBQ – Saturday Evening – 8pm
Tug of War Competition – supported by RLR Yachting – Sunday afternoon
Yacht Teams will fight it out on land as well as on the sea. Let the Games Begin!
Prize Giving Ceremony – Sunday Afternoon – 3pm
The ceremony will be held on Sunday at the Resort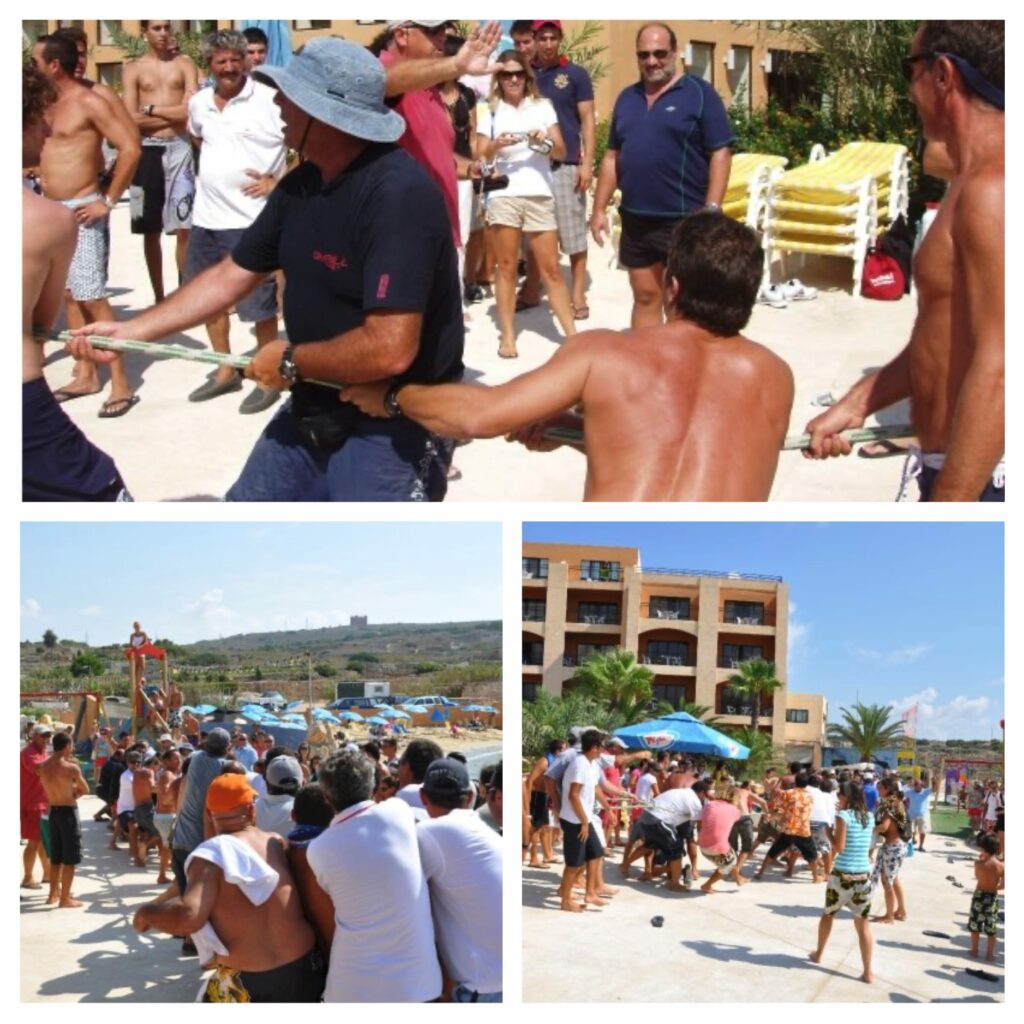 The Infamous Tug of War – Photo Credit: Daniel Coppini
Throwback to previous editions……..
Photo Credit: Daniel Coppini