The Podesta siblings' Elusive 2 continued to add further honours to their list of accolades when they won the 2019 Medcomms Round Malta Race hosted by the Royal Malta Yacht Club.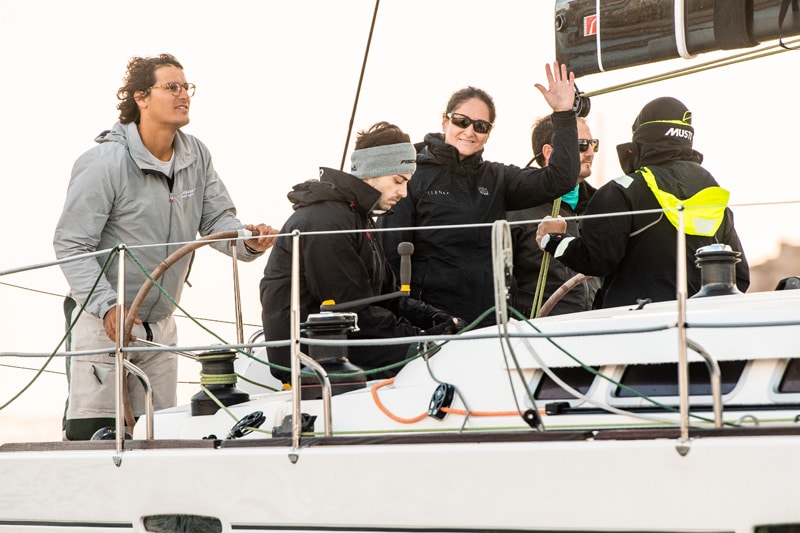 The race which is the last official race on the Club's Calendar saw a strong fleet of crews, most of which had competed in the recently held Rolex Middle Sea Race, vying for the final honour of the season.
Race Officer Peter Dimech set the fleet off from Marsamxett Harbour to a circular route around Malta, starting and finishing off in Marsamxett Harbour.
The forecast of strong north westerly winds, expected to reach 20 – 25 knots of wind took longer to fill in but when eventually it did, the crews enjoyed some very fast sailing throughout.  Some big westerly waves alongside the cliffs of Malta saw the fleet reaching some high speeds as they raced round the island.
First the cross the line was Lee Satariano's HH42 Artie III. This was Artie III's first presence on the Club's racing programme following its debut in the Rolex Middle Sea Race in October. However, following time correction it was the Podesta siblings' Elusive 2 that clinched the honour, sealing off a highly successful year for them.  In third place was Sean Borg's Xpresso.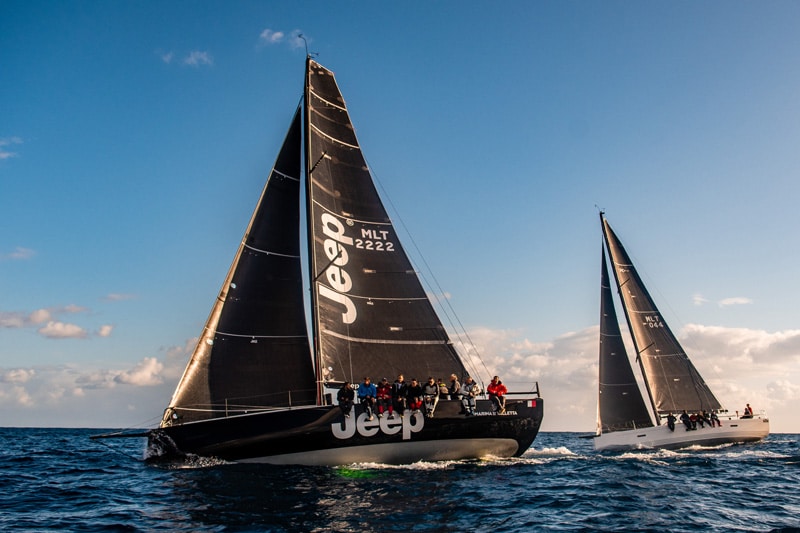 A Prize Giving ceremony took place at the Royal Malta Yacht Club in the presence of Mark Gaglione, representing Medcomms, sponsors of the Round Malta Race.
"We are glad to wrap up the 2019 racing season with an exciting race. The weather conditions were perfect and the fleet enjoyed some very fast sailing.  We now look forward to 2020 and also to seeing more boats racing – this year we have seen some younger crews join in the racing, so it was good to see the mix of experienced and new sailors competing – this also gives us hope for the future of the sport" explained Godwin Zammit, Commodore, Royal Malta Yacht Club. "We take this opportunity to thank all our crews, sponsors and volunteers who contribute towards each event with such dedication and commitment."
In view of the fact that the Medcomms Round Malta Race was the last race that counted for points for the Coastal Challenge Trophy, Commodore Zammit announced the winners of the respective trophies, falling under the Challenge Trophy umbrella.  The winners were :-
Offshore Challenge Trophy – Elusive 2 (Aaron, Maya & Christoph Podesta)
Coastal Challenge Trophy – Elusive 2 (Aaron, Maya & Christoph Podesta)
Short Handed Challenge Trophy – Lartista (Anton Calleja)
MEDCOMMS ROUND MALTA RACE RESULTS
IRC Overall
| | |
| --- | --- |
| 1st Place | Elusive 2 (Aaron, Maya, Christoph Podesta) |
| 2nd Place | Artie III (Lee Satariano) |
| 3rd Place | Xpresso (Sean Borg) |
The Royal Malta Yacht Club's racing calendar for 2019 is over however a short race will take place on Boxing Day as part of the Club's initiatives towards supporting L-Istrina.  Racing will start at 10:30am from Marsamxett. More info can be found on www.rmyc.org