Exceptional Fleet for the Yachting Malta Coastal Race
Yachting Malta Coastal Race
Organised by the Royal Malta Yacht Club
Wednesday 18th October at 1000 CEST
Start: Marsamxett Harbour
The Yachting Malta Coastal Race starts from Marsamxett Harbour tomorrow, Wednesday 18 October, at 1000 CEST. Generously supported by Yachting Malta for the past eight years, the short day race is a perfect opportunity for teams to tune up for the forthcoming Rolex Middle Sea Race, which starts on Saturday, 21 October.
The 2023 Yachting Malta Coastal Race has attracted an international line-up of over 40 boats representing 15 nations with crew from many more countries around the world. The diversity of yachts is remarkable, worthy of the race's standing as the curtain raiser for the Rolex Middle Sea Race. From mighty maxis to pocket-rocket double-handed teams, the Yachting Malta Coastal Race is a fabulous advertisement for yacht racing in and around the Maltese archipelago.
The international fleet is separated into classes and racing under IRC Time Correction. Some of the higher-rated boats include Wally 93 Bullitt (ITA), PAC52 Warrior Won (USA), Ker 46 Lisa R (ITA), Swan 42 Lion's Story (ROU),  Dufour 44 Ton Ton Laferla, and Arcona 380 Kiboko Tatu (USA). Last year, Maltese boats dominated. The overall winner was J/99 Calypso, which is back to defend its crown, although this year racing double-handed with Sebastian Ripard and Samuel Pizzuto. Jonathan Gambin's Ton Ton Laferla was a class winner and runner up overall.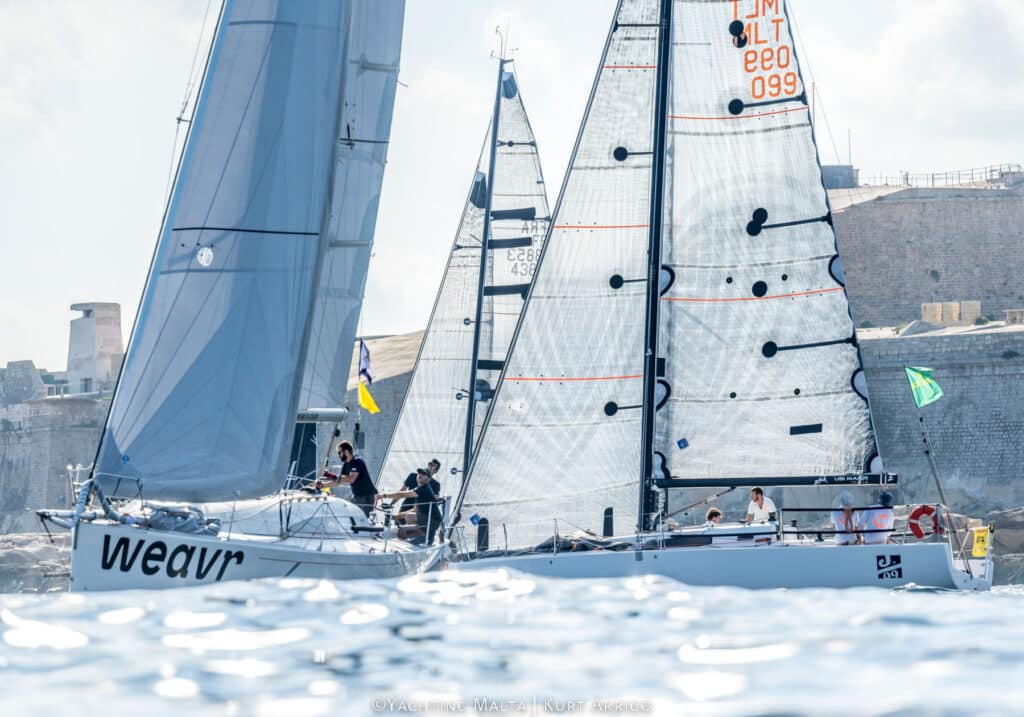 While nearly all entrants for the Yachting Malta Coastal Race have entered the Rolex Middle Sea Race, there are some exceptions to the rule, including: Sean Borg's Cape 31 Jubatus, Andrew Agius Delicata's Reflex 38 Vivace, and Luis Azzopardi's B&C 46 Corona from Malta, and Tommaso Calosso's Dehler 37 Ages of Gaia from Italy.
Launched in 2015, Yachting Malta is a partnership between the Government of Malta and the Royal Malta Yacht Club. The organisation's primary role is to identify and attract high profile yachting events to the Maltese islands. As part of this mission, Yachting Malta also supports the Rolex Middle Sea Race Live Start streaming production available on Facebook and YouTube.
"Yachting Malta is thrilled to be supporting the Yachting Malta Coastal Race and we are very much looking forward to welcoming another strong fleet to what is considered as the 'dress rehearsal' for the forthcoming Rolex Middle Sea Race.  Malta has long been regarded as a wonderful yachting destination – which can be seen from the many returning boats to this race.  We hope that the newcomers will join the fleet of returning boats in future races. Fair winds to all" – Michael Mifsud, Yachting Malta CEO
Organised by the Royal Malta Yacht Club, the course for the 2023 Yachting Malta Coastal Race is approximately 29 miles and effectively a race around the island of Comino, situated between Malta and Gozo. Comino is largely uninhabited and a paradise for snorkelers, divers, windsurfers and ramblers. The weather forecast predicts changeable winds in both speed and direction, and indicative of the likely conditions for the prestigious race to come.
For more information about Yachting Malta visit: https://yachtingmalta.org