The BOV Gozo Sailing Regatta, the traditional sailing weekend and first official race, hosted by the Royal Malta Yacht Club, following the Rolex Middle Sea Race is being held between Friday 10th and Sunday 12th November 2023.
The race will see a fleet of 24 boats racing from Marsamxett Harbour to Mgarr Harbour on Friday 10th November, followed by a series of round-the-cans races in the Gozo-Comino Channel on Saturday. The racing programme for the weekend will end with a race back from Gozo to Malta on Sunday. Race management duties will be carried out by Martin Azzopardi, who will have a strong fleet to keep under his watchful eye.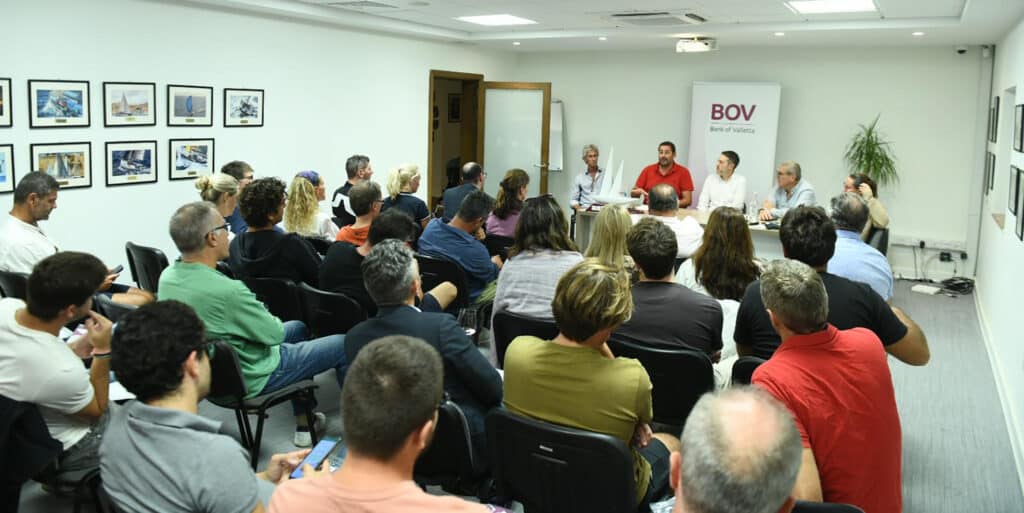 The fleet is expected to feature past winners Elusive 2 (2022) skippered by the Podesta siblings and the Ripard family's Calypso (2021).
The Boat skippers received their briefing following a practical display on ropework by avid sailor Patrick Genovese who gave a hands-on presentation of essential knots, rope handling techniques, and how to apply them correctly. This seminar forms part of the Royal Malta Yacht Club's commitment towards increasing the knowledge and skills of its members.
'We are pleased to see such a large fleet participating in this year's race, and we echo the RMYC's commitment towards the sharing of knowledge among its members that will result in better and safer sailors, an initiative that is being piloted in relation to the BOV Regatta' said Stefan Abela from Bank of Valletta's CSR Department.
"The BOV Gozo Autumn Regatta has always been a popular event but this year's participation has increased substantially, particularly where cruisers are concerned and we are thrilled to have such a big family of crews taking part" remarked David Cremona, Commodore, Royal Malta Yacht Club.
A prize giving ceremony will be held at the Royal Malta Yacht Club on Friday 17th November. BOV's support for this race stems from the Bank's in commitment towards creating long-term positive changes for individuals and businesses through its extensive Community Programme.